Senate Council Recruitment
The South West Clinical Senate Council is currently looking for 10 new council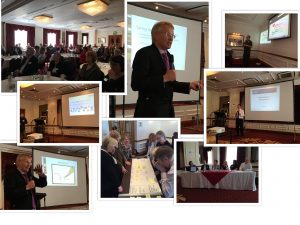 members to expand our core clinical team from 23 to 33. We are running open multi-professional recruitment until 31st January 2017 for clinical experts who are held in high regard in their respective fields to join the Senate to both influence strategic decision making in the South West and as a fantastic CPD opportunity.
We would be grateful if you could encourage clinical and social care colleagues who might be interested in this opportunity to apply.
For information, here are the Operating Principles and the Terms of Reference for the Senate Council and an Application Form.  The main role of a senate council member is responsibility as part of the council for formulation and provision of independent clinical advice to commissioners. The Clinical Senate is also taking on an increasing role as an independent clinical reviewer of large scale service change under STPs, making the work of the Senate more important than ever.
Council members are be expected to attend up to six all day meetings in Taunton per annum and make time available to read pre-meeting papers. From time to time they will be invited as clinical experts to join clinical review panels.  Appointments will be for one year, extendable by mutual agreement. Travel expenses are paid but the post is not re-numerated. South West Trusts to date have been very supportive of clinicians working for the Clinical Senate.
Senate meeting dates for 2017 are as follows:
2nd Feb Senate Council at Taunton Conference Centre
30th March Senate Assembly at Mercure Rougemont Exeter Hotel
18th May Senate Council – Venue TBC
13th July Senate Council – Venue TBC
21st September Senate Council – Venue TBC
16th November Senate Council – Venue TBC
Please forward applications to the Senate Manager elliedevine@nhs.net.  Applications will be reviewed by the Senate Management Team as a panel and applicants will be informed of the outcome by mid-February at the latest. Appointments will also be made to achieve a council membership that is multi-professional, geographically representative and span a variety of organisation types. Members will also be expected to decouple institutional allegiances and obligations from their advisory role on the Senate.
Furthermore if you have any questions, queries or suggestions for the Clinical Senate, please contact our Senate Manager, Ellie Devine on 07918368421.